4/15
Steve Darnell has been part of quite a few epic builds in his career, so why wouldn't he have one of his own at home? This 1957 Chevy 210 could be considered tame if you look at it next to some of the builds that have come out of the Welderup garage, but maybe that's part of the fun. This sleeper can outrun some of the latest and greatest supercars.
Sylvester Stallone In His 1932 Highboy Hot Rod
3/15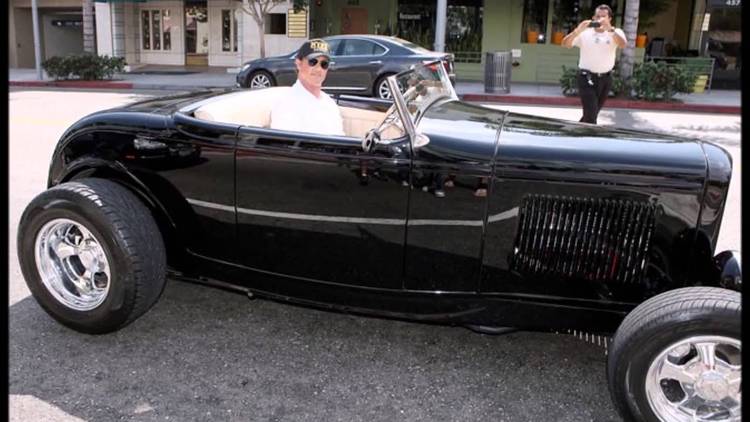 Looking through Sylvester Stallone's garage could make any car fiend giddy. Besides the cars he has collected from movies he's acted in, he has quite a few custom rides. Sylvester's 1932 Highboy hot rod is enviable in itself, and the car's classic look makes it seem like he's part of that era… Well, besides the modern clothes and the people taking photos.