In the world of hot rods, many of them have some sort of customization or modification other than just a speed boost. The owners of these fast vehicles usually want everyone to know what they're looking at when they drive by.
In the world of celebrities, however, sometimes you stand out more for just looking normal. Driving a "Plain Jane" car through the sea of Bugattis and Porsches is sure to get you noticed. Add in a surprising amount of horsepower under the hood, and you'll get people talking.
Below, you'll read about celebrities who like to stand out, blend in, get their hands dirty, or create masterpieces. These celebrities do different things in their careers as well as their time off, but the one thing they all have in common is that they like to drive. Fast.
Whether they've opted for cool classics or wild attention seekers, here are 15 celebrities who love their badass, modified hot rods.
15/15
James Hetfield With His Jaguar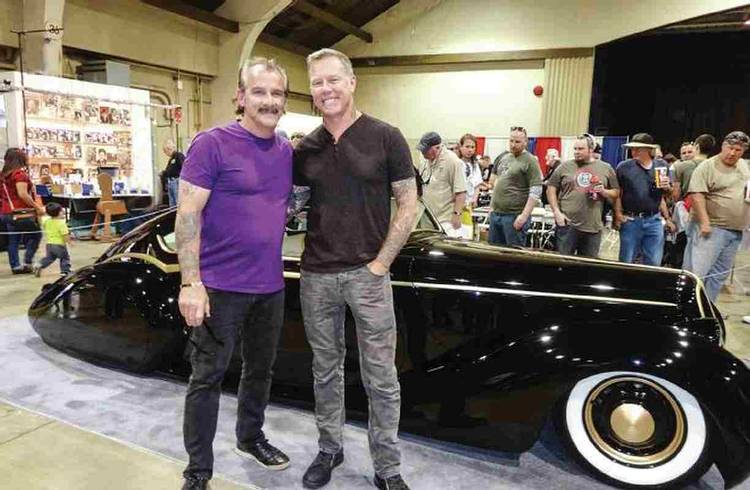 Let's start this list off right. Being part of a legendary band like Metallica comes with some perks, including a sweet vehicle collection if you're into that, and Hetfield boasts one of the most amazing custom hot rod collections we've ever seen.
A custom-built frame, a Ford V8 engine, and a whole lot of class went into building this sleek hot rod. Among the unique collection of cars that keep James Hetfield's Jaguar company are a 1936 Auburn Roadster and a 1937 Lincoln Zephyr.
14/15
Eric Bana With His Ford Falcon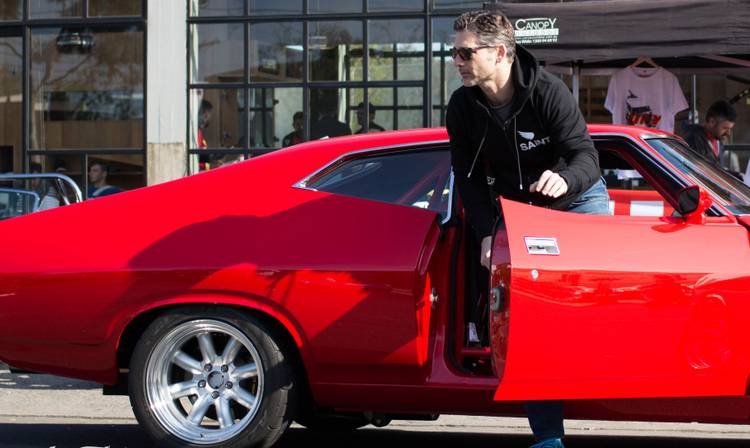 A teen's first car is one that they never forget, and in some cases never get rid of. Eric Bana's Ford Falcon is a prime example of that, considering he has owned and driven it since he was 15. Eric's success as an actor has not removed him too far from his roots, as we can see by the countless hours he spends modifying this beauty.
13/15
Lady Gaga In Her Chevy El Camino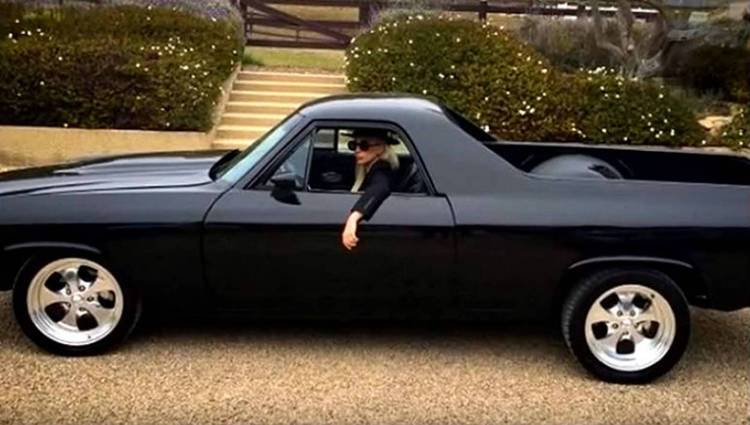 Being that Lady Gaga is known for her outlandish, loud style, a glossy black Chevy El Camino is not something fans would expect to see her in. However, it turns out this artist's style is as versatile as she is. Lady Gaga's collection contains vehicles ranging from trusty classics to Hollywood luxury.
12/15
Simon Cowell In His 1932 Ford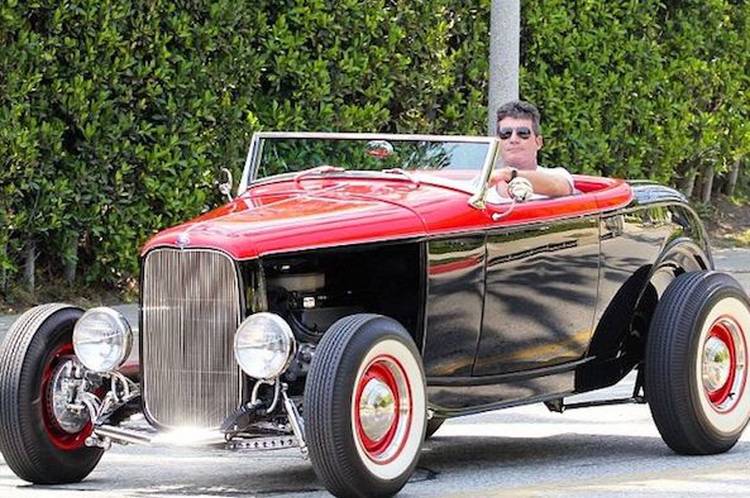 Although Simon Cowell has a reputation for being a bit of a grump, his beloved 1932 Ford puts a (slight) grin on his face. This cheery modified Ford is just one of the many cars in Simon's garage, and he can be seen driving it around along with others from his collection.
11/15
DJ Ashba's Ford Model T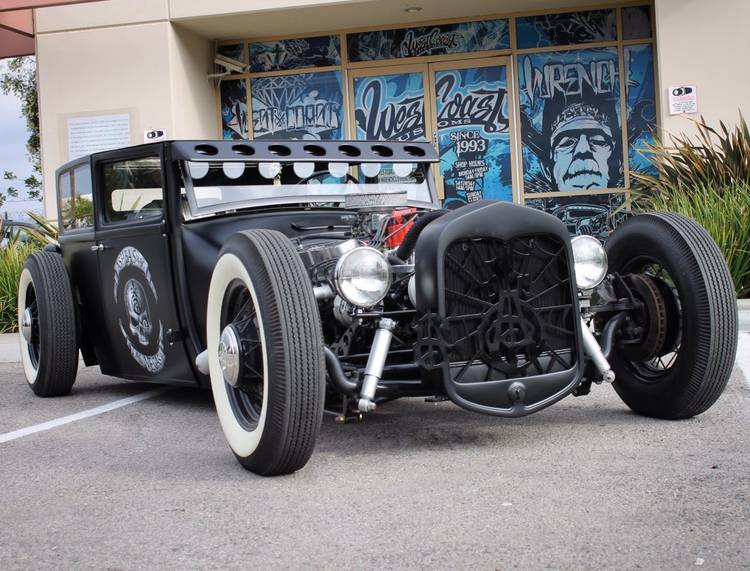 This custom hot rod borders on the rat rod side of the spectrum, featuring a rough-looking exterior and an exposed front end. It is owned by DJ Ashba and is another creation of the West Coast Customs team. This Model T dates back to around the 1920s, but the wild design that's been applied brings this hot rod into the 21st century.
10/15
Tim Allen With His Chevy Bel Air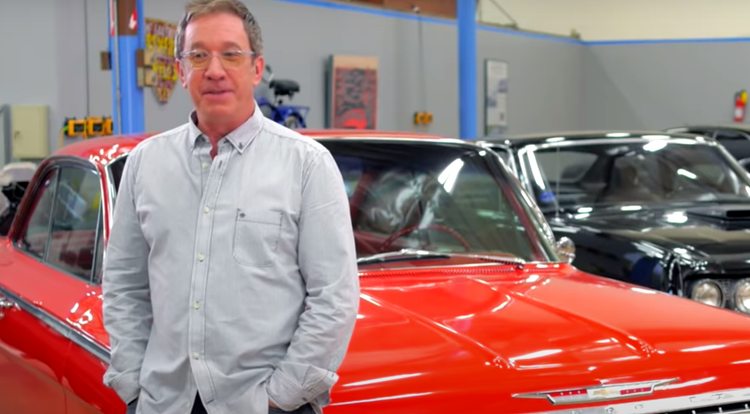 Tim Allen is most well-known for his role as Tim "The Tool Man" Taylor, and it seems that he has some of the same interests off-camera. He has an extensive car collection including several reworked and modified classics. Tim's bright orange Chevy Bel Air would be hard to miss even if it wasn't one of the more rare cars in his collection.
9/15
Zac Efron With His 1965 Mustang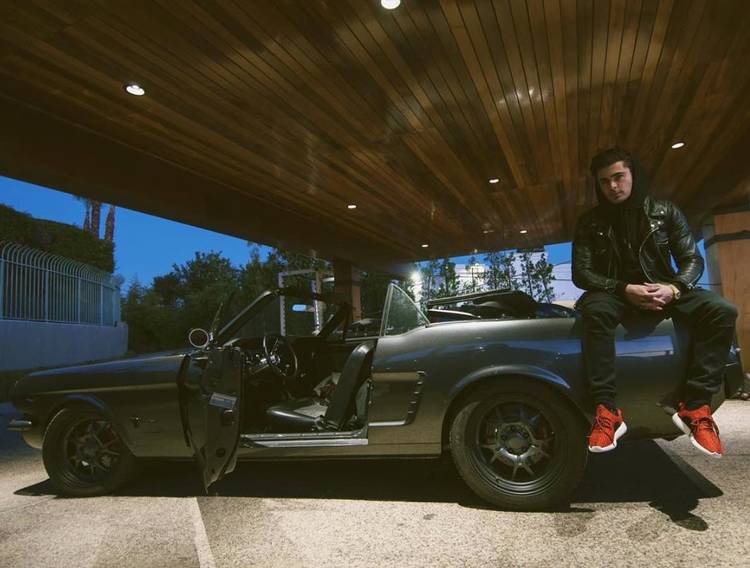 Of the stars who like to get their hands dirty when it comes to vehicles, Zac Efron is an unexpected member of that group. After inheriting his grandfather's 1965 Mustang, Zac spent 2 years remodeling until his creation was complete: one super cool hot rod. Add a dash of sentimental value, and we can be sure Zac will be holding onto this one for a while.
8/15
Dax Shepard In his 1967 Lincoln Continental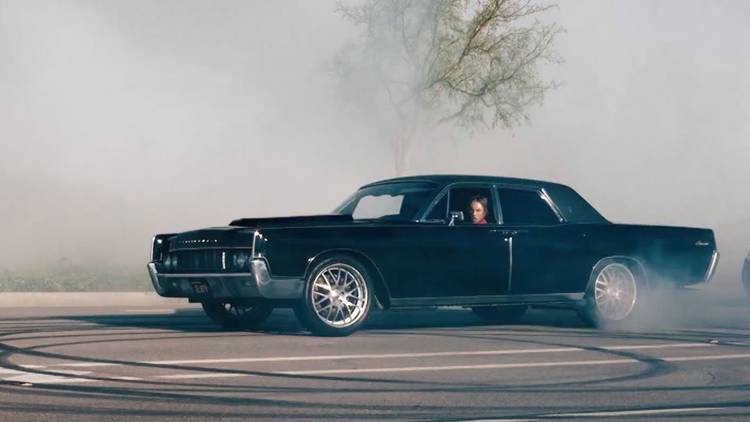 Most big names in Hollywood would rather go for the luxury brands or the super rare finds, but Dax has a special attachment to his Lincoln Continental. It's definitely fast and great for drifting, which Dax is fond of, but he's especially attached to the car because he bought it back when he was first starting out.
7/15
Will.I.Am In His Unrecognizable VW Beetle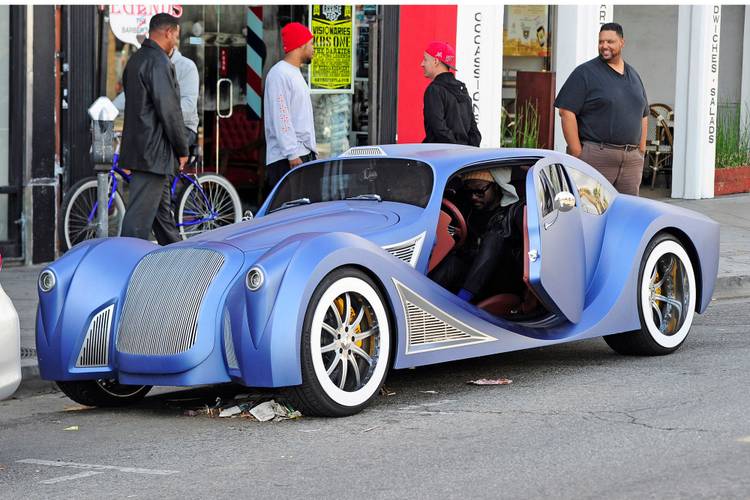 This unique vehicle started as a 1958 VW Beetle, and West Coast Customs transformed it into this speedster straight from the imagination of owner Will.I.Am. This custom vehicle is not the first wild design West Coast Customs has brought to life for the musician, as they previously created Will's version of a DeLorean from a Chevy Corvette.
6/15
Jerry Seinfeld In His 1959 Porsche 718 RSK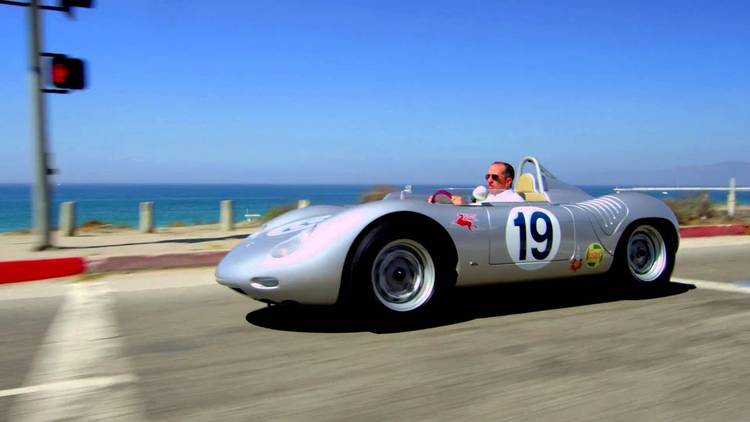 Although Jerry Seinfeld sold this Porsche along with many others back in 2016, he's still worth mentioning as an owner of some pretty sweet modified hot rods. Jerry's collection includes several rare cars and some (like his 1964 Porsche 911) that he has spent quite a pretty penny to restore.
5/15
Barry Weiss's Beatnik Custom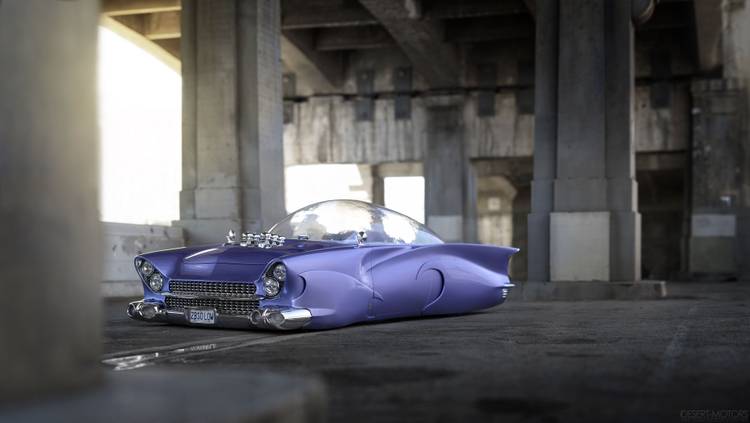 Barry Weiss always makes an entrance when he rolls onto the Storage Wars scene, usually in a pretty wild ride. His Beatnik Custom certainly makes a statement wherever Barry takes it. This unique hot rod is a combination of Ford, Cadillac, and fully custom parts that all come together to form a futuristic one of a kind look.
4/15
Steve Darnell With His 1957 Chevy 210
Steve Darnell has been part of quite a few epic builds in his career, so why wouldn't he have one of his own at home? This 1957 Chevy 210 could be considered tame if you look at it next to some of the builds that have come out of the Welderup garage, but maybe that's part of the fun. This sleeper can outrun some of the latest and greatest supercars.
3/15
Sylvester Stallone In His 1932 Highboy Hot Rod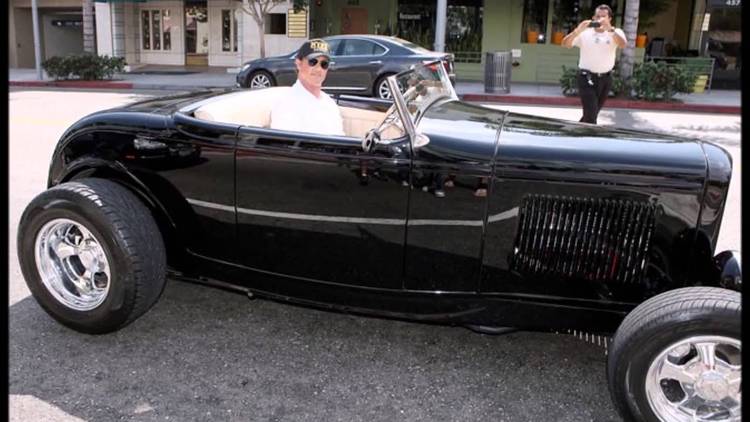 Looking through Sylvester Stallone's garage could make any car fiend giddy. Besides the cars he has collected from movies he's acted in, he has quite a few custom rides. Sylvester's 1932 Highboy hot rod is enviable in itself, and the car's classic look makes it seem like he's part of that era… Well, besides the modern clothes and the people taking photos.
2/15
Ben Affleck With His Chevy Chevelle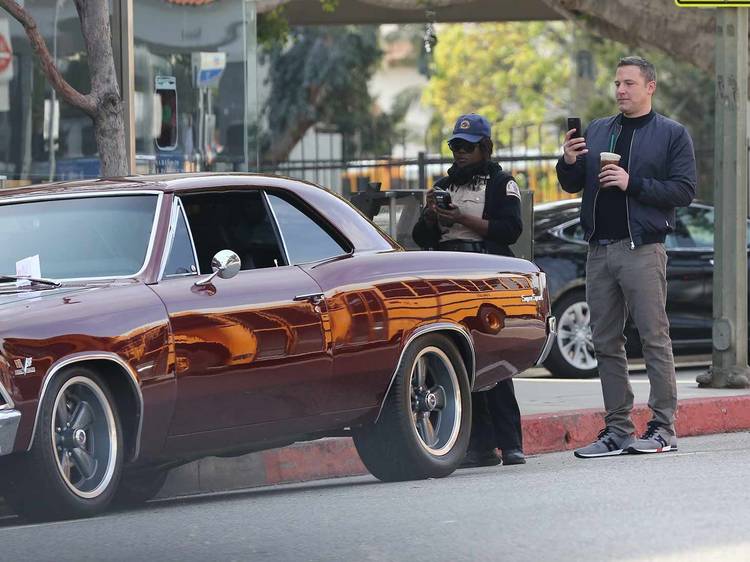 Ben Affleck's Chevy Chevelle is a beautiful rendition of the car. While most of the details were kept on the classic side of things, Ben added plenty of his own touches to the hot rod. The reimagined interior is styled with a metal look, complete with rivets, that gives it a modern yet hardcore vibe.
1/15
Jeff Dunham In His 1934 Ford Achmedmobile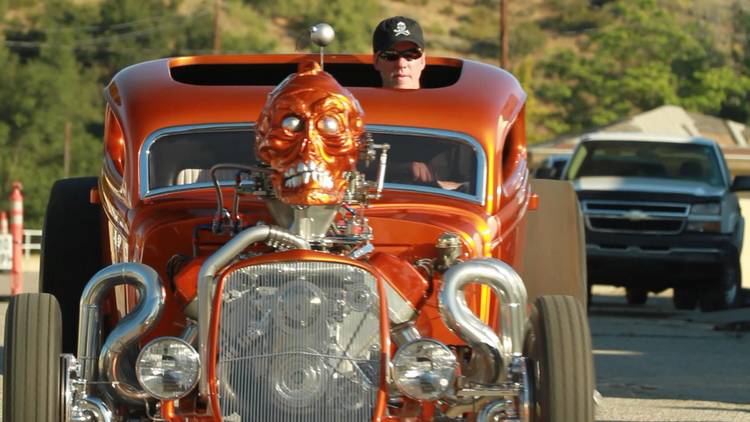 There's no missing comedian Jeff Dunham when he's riding around in this bright orange hot rod. Don't mind the tiny windshield, driving it is as easy as sticking your head out of the open top. The hood ornament features one of the ventriloquist's characters, Achmed, hence the "Achmedmobile" nickname. It definitely showcases Jeff's dedication to his craft.
Source: https://www.hotcars.com/15-celebrities-who-own-insane-modified-hot-rods/